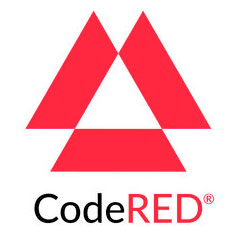 Free For Logan County Businesses & Residents
CodeRED alert system is a free emergency notification system that sends emergency alerts by text, phone call, or email. OnSolve CodeRED was created to improve communications in the event of emergency situations or critical community alerts. With CodeRED, you also get the option to sign up for CodeRED Weather Warnings. When the National Weather Service issues a warning, CodeRED will notify you through the same point of contact you sign up with for CodeRED for emergency alerts. Examples of emergency alerts include evacuation notices, missing children reports, and bio-terrorism alerts.
Choose how you're notified by either text, phone call, or email. Click here to learn more information and sign up and please share this information with fellow Logan County residents and please assist those who are unable to sign-up themselves. These 3 minutes setting up alerts could result in savings lives.