Fleming, Colorado was first settled in the 1880s but came to life in 1904 when the railroad arrived and brought a store and bank with it. Fleming was named after a railroad official, Henry Bascom Fleming, and continued to flourish. Now this rural town is home to a vibrant community passionate about the Fleming K-12 Grade School sports team, the Fleming Wildcats, and turning their town into a welcoming place for new families and businesses.
Historical Fleming Documents
The Fleming Memories of Our Pioneers was written by the Fleming Historical Society in 1971 and includes information on the incorporation of Fleming, schools, and churches in Fleming in the early 1900s. It also contains historical accounts from over 60 Fleming families.
Our Pioneer Heritage was written by the Fleming Historical Society in 1980 and contains old photos, a map of locations and zoning map from 1974, the history of the First National Bank of Fleming, the History of teachers from Fleming, pictures and write-ups on the "Good 'Ol Days", and so much more.
The Fleming Heritage Museum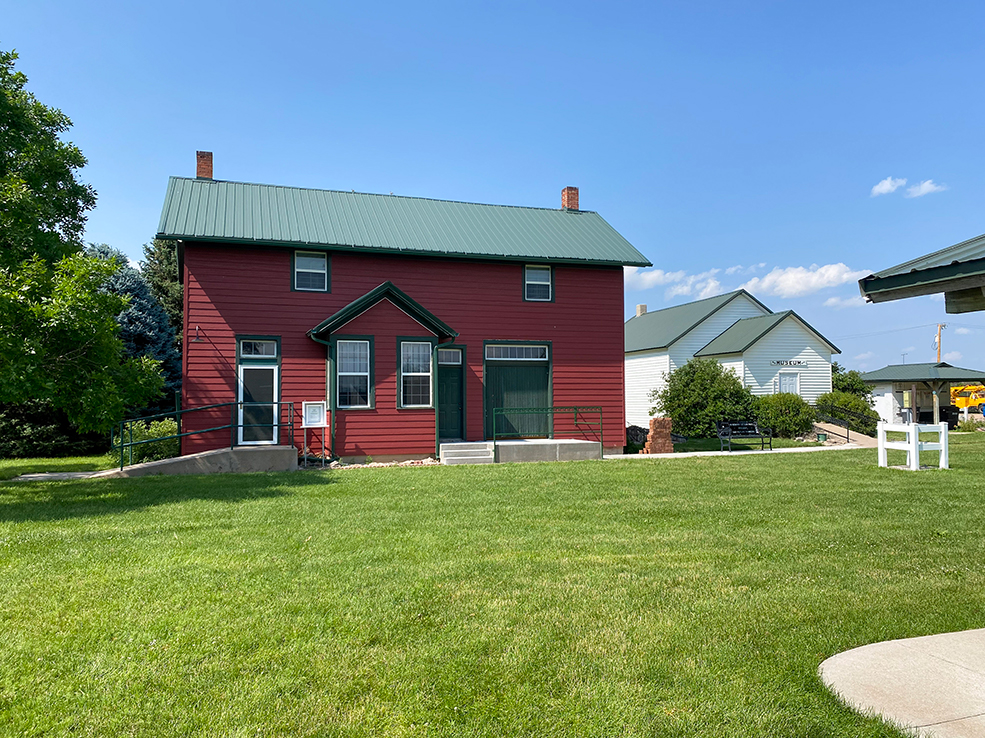 Heritage Museum Park is located off Route 6 in Fleming and features a museum, covered seating, history exhibits, and tours by request. Stop by and call one of our hosts listed by the door and enter in to a historical timepiece.
The Heritage Museum is open Sundays from 2PM-4PM to visitors throughout the summer. Stop by and visit!
Take a walk through the shade and explore the monument created in honor of the pioneers who traveled and settled west.
The Fleming Museum features local and Fleming history, artifacts, clothing, stories, and so much more.
Contact one of our hosts to set up a tour for your family, school, or group anytime throughout the year!
Hosts:
Rick & Diane Unrein: 970-265-4401
Gay Anderson: 740-258-3441
Harold Davis: 720-224-5491
Eric Helland: 720-645-3986
Dan Helgoth: 970-580-7660