Consider this a Fleming resident "Cheat Sheet" for everything you need to know about the Town of Fleming.
This page is constantly being updated, so be sure to check back for more information. If you're currently a resident and feel there is important information missing, please contact the Town Hall.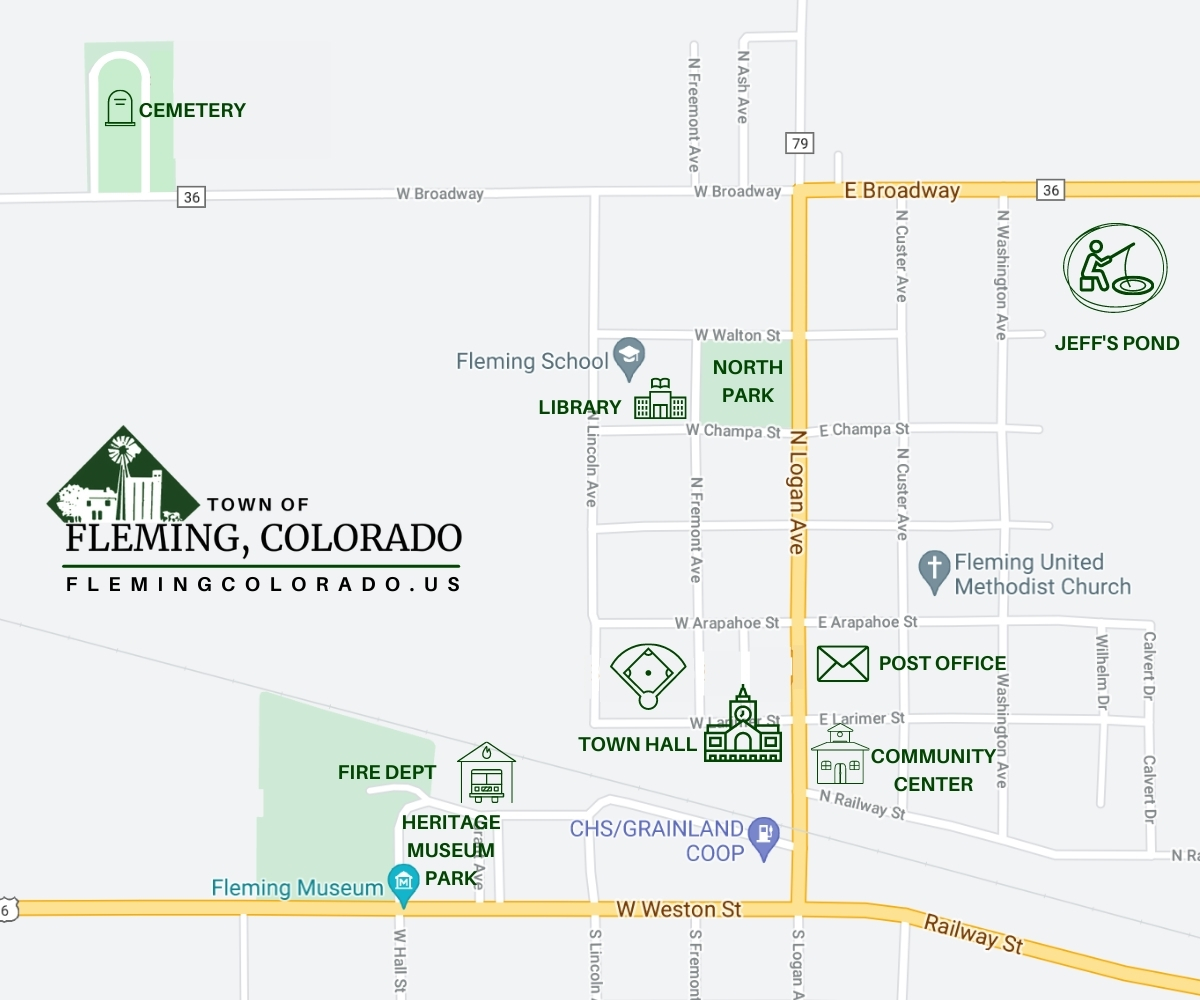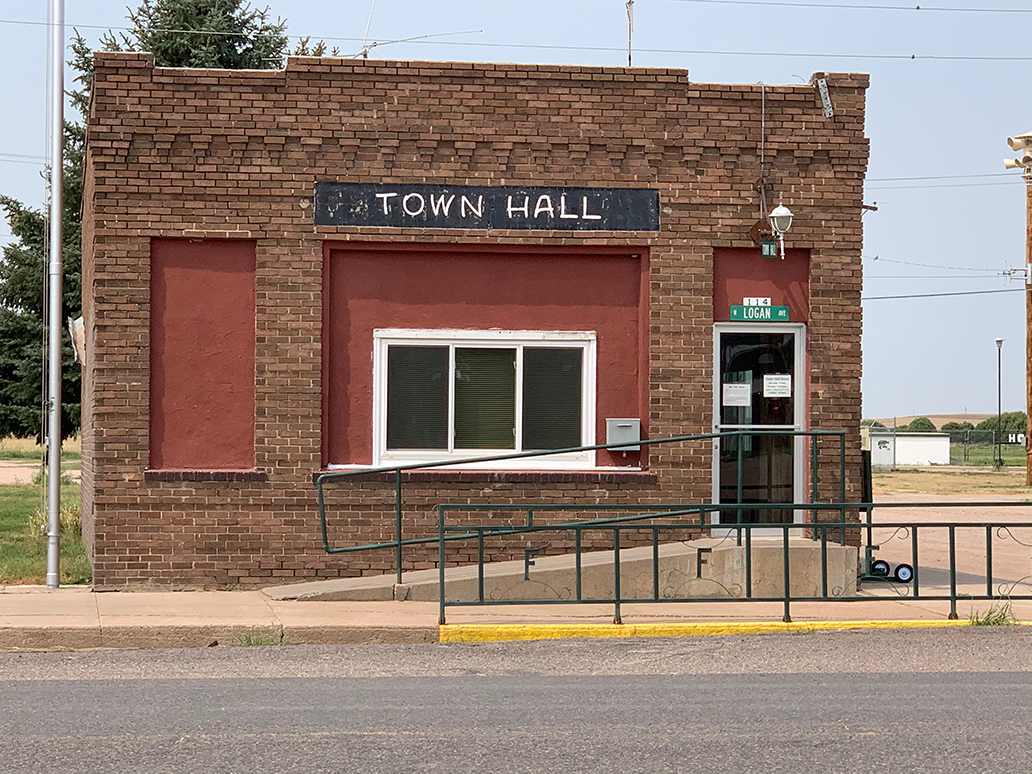 Town Hall
The Fleming Town Hall is located at 114 N Logan Ave and is open:
Mon-Fri 8AM-12PM / 1PM-4PM
Phone: 970-265-2692
Fax: 970-265-2170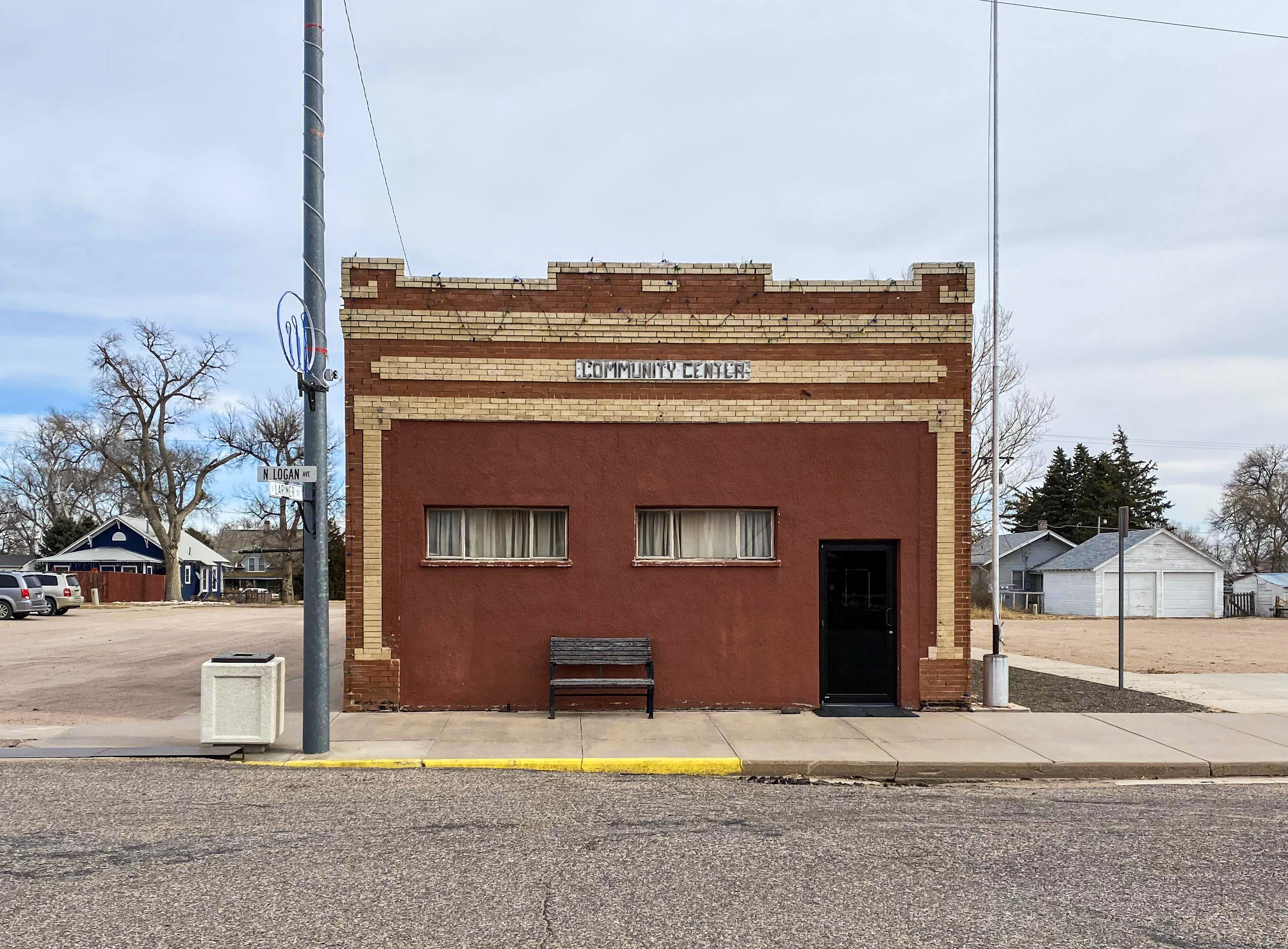 Community Center for Events & Meetings
The Community Center is available to reserve for events or meetings.
Contact the Town Clerk at the Town Hall 265-2692 for more information and availability.

Pay your utilities online, thanks to Xpress Bill Pay! Town of Fleming is now offering online utility payments, in addition to the cash and check options we had previously. You can easily access the Utility Payment form on the homepage under the button "Pay Utilities Online" or access the form here.
See a Town Issue That Requires Maintenance?
- Call Town Maintenance -
Call Town Maintenance at 970-265-2262 or the Town Superintendent at 970-466-1292 if you're having issues with the towns utilities, i.e. water, electric, or sewage. If you see something that requires maintenance such as fallen branches or street lights turned off, call Town Maintenance.
If you call Town Maintenance and they do not pick up at first, leave a message, and they will get back to you ASAP.
We appreciate your efforts to keep our Town safe and clean.
CodeRed Emergency Notifications
Sign-up for this CodeRed Emergency alert notification system. From weather warnings to missing children, this notification systems provides you with up-to-date information and instructions. This is a free tool for Logan County Residents. Learn more here.
Get notified about emergencies or accidents in or related to the Town of Fleming. Sign-up for Fleming Alerts and receive firsthand information about issues within the town. Click here to get notified.
Marick's Town Recycling
There is a Marick's dumpster for recycling tin and aluminum cans, newspaper, and plastic bottle to the right of the Volunteer Fleming Fire Department located at 400 Pawnee St. Each section is clearly marked, please be sure to place the correct items in the correct section.
Cardboard recycling is located in the Community Center parking lot in the white dumpster. Please make sure to break down all cardboard boxes to allow more room.
Please be sure to place the appropriate items in the designated areas. Items should not be mixed and aren't interchangeable.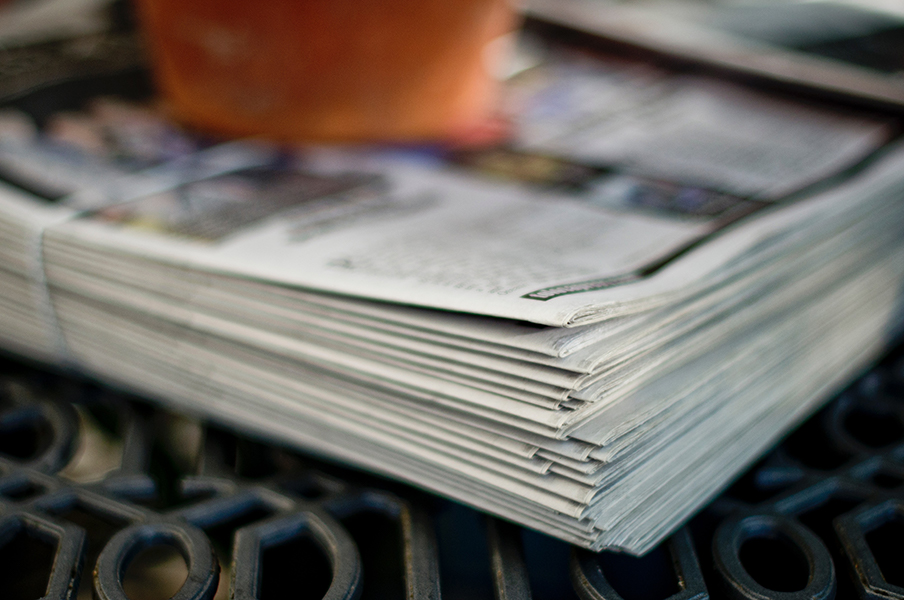 Fleming Focus
Read our Town Newsletter: The Fleming Focus that includes Town and School Board Meeting Minutes, Town Events, School and Town Updates, and more!
If you'd like the Fleming Focus mailed to your house directly, contact Michelle at Town Hall.
The Town of Fleming Cemetery is located just outside of town on W Broadway on County Rd. 36 and features an Armed Services Memorial. Learn more here.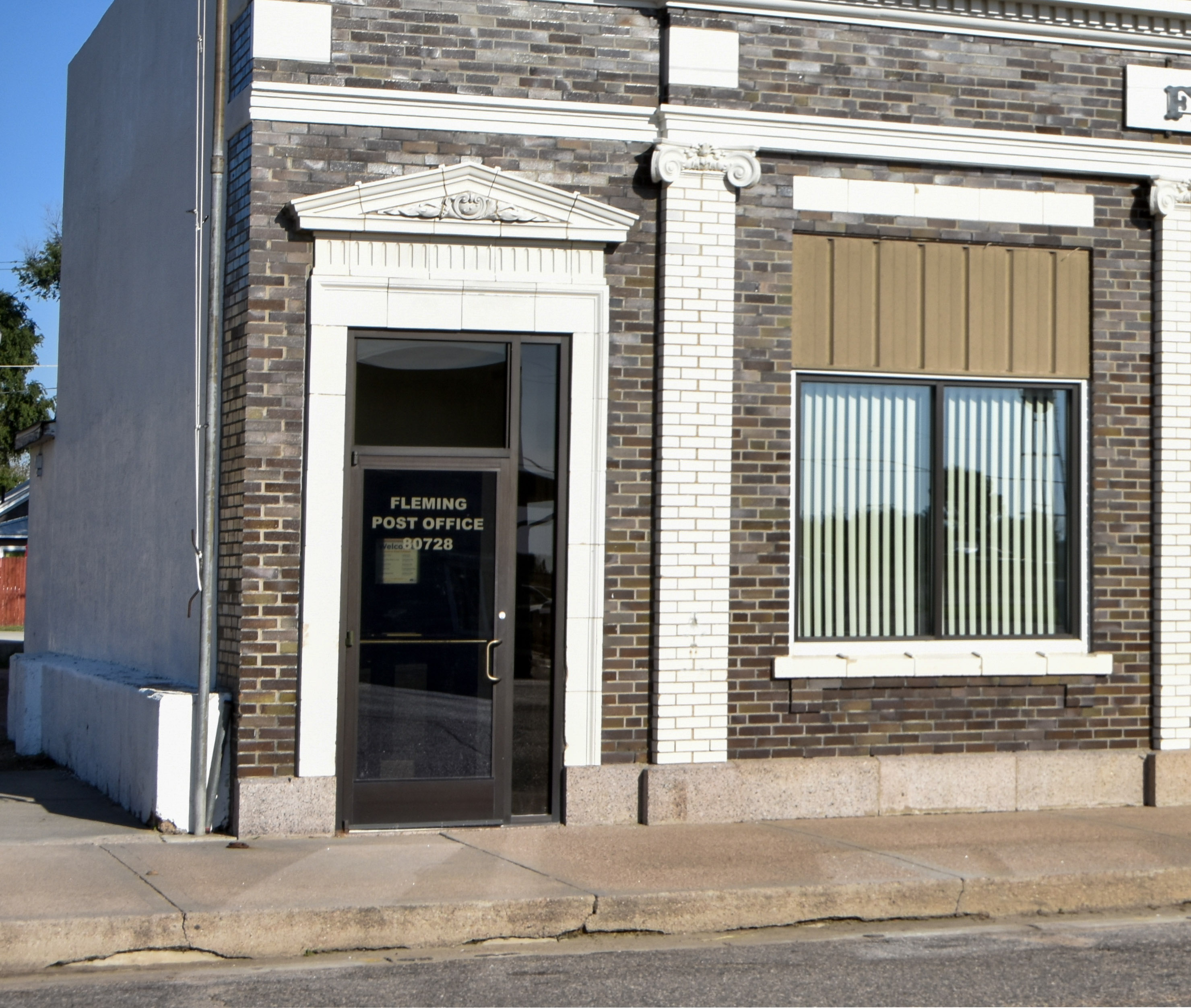 The Fleming Post Office is located in the left side of the First National Bank of Fleming building. The front lobby is open 24 hours a day and the Post Office is open Monday-Friday 9AM-3:30PM and Saturday 8AM-10AM.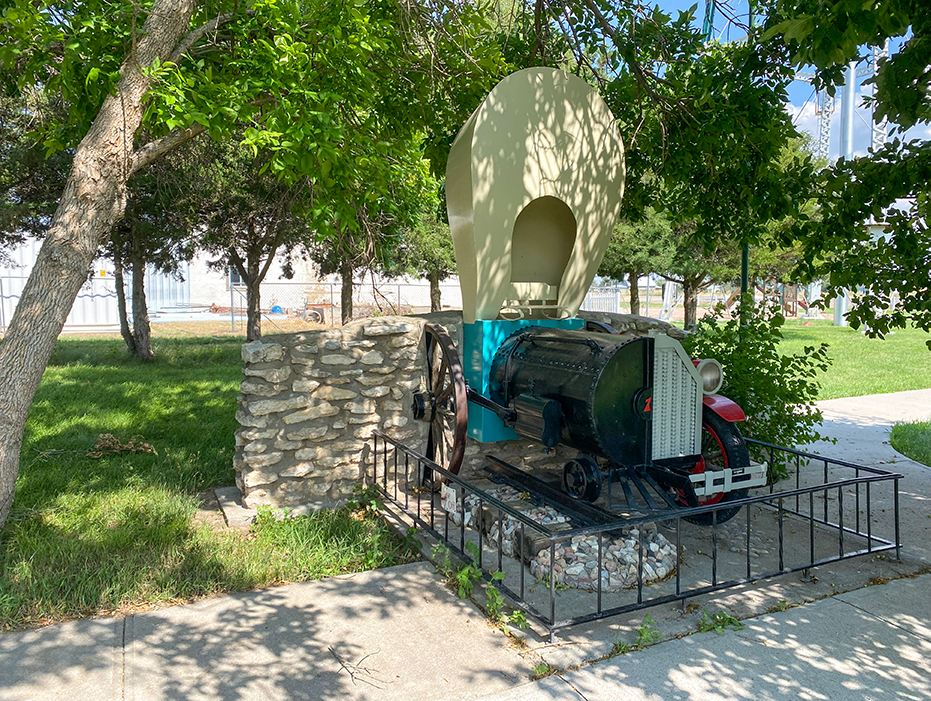 Parks & Recreation
There are some hidden gems in our little Town that are great for a sunny afternoon. The Town of Fleming features a fishing pond, baseball field, two parks, and the Heritage Museum, open in the summer on Sundays from 2PM-4PM. We also have recently announced that a splash pad will be coming to North Park (announcement can be found here). Find more information about all of our parks and other forms of recreation in the Town of Fleming here.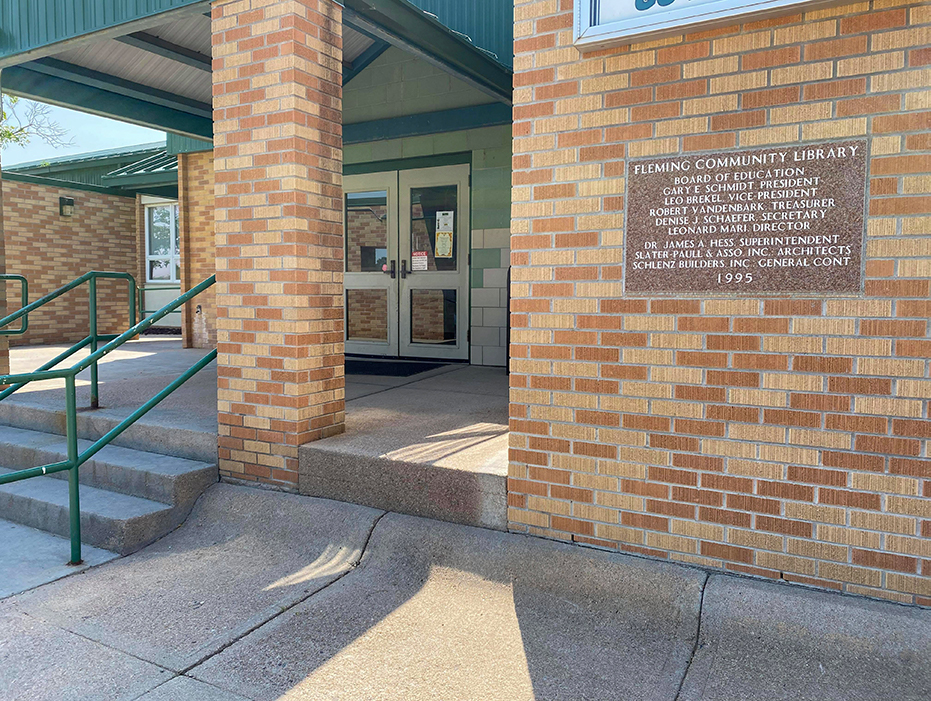 Fleming Community Library
The Fleming Community Library is an an intergovernmental agreement between the Town of Fleming, The Frenchmen RE-3 School District, and the Fleming Library Board. Located within Fleming School, the Fleming Community Library offers books for kids to adults, access to an online library, special activities for kids, and more. Make sure to check back here to find the most up-to-date Library hours (as they are subject to change) and other activities happening.