The Town of Fleming is happy to announce that we are now offering the option to pay your utility bill online! With this new option available, nothing will change on your end except for how you choose to pay.
Xpress Bill Pay is an online merchant service that works closely with cities, governments, and business, including the Town of Eagle, CO and now Fleming, CO.
You will still receive your utility bill in the mail as normal, you will just now also have the options to pay with cash, check, e-check, or debit/credit card.
The link for paying your utilities online is at the top of the homepage on the website, featured as one of the buttons at the top for easy access, or here: for reference.
How to Pay:
1. Head to this link: https://secure.xpressbillpay.com/portal/payment_forms/?id=MzA5ODE%3D
2. There you'll see a form that looks like this: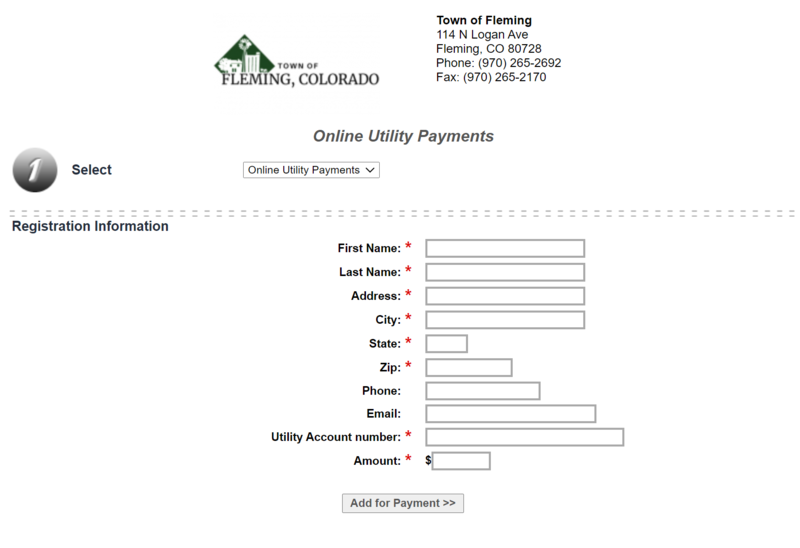 3. When there, you'll fill in all of your information from your utility bill that is mailed to you. Enter your "Utility Account Number" (which you can find located on your utility bill, as shown below), your Amount (or total charges, also shown below), as well as the rest of your personal information.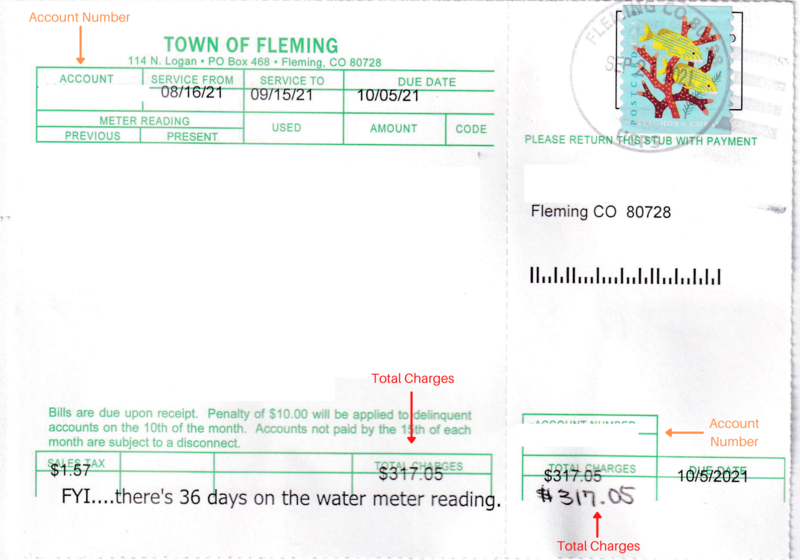 4. Click "Add for Payment" and you will go to a final screen showing a receipt.
5. Your utility payment is complete!
You are able to make online payments 24 hours a day, but understand that there may be a few days to wait if a payment needs to be refunded.
If you have any questions or issues, feel free to call Michelle at the Town Hall. And as a reminder, you can still continue to make your utility payments as usual, so nothing needs to change if you would not like it.