The Town of Fleming is happy to announce that it will be hosting a monthly Town market at the Fleming Community Center!
Every 3rd Monday of the month from 4PM-6PM, join us for a local market where you can find many different kinds of local goods to purchase! From food, gifts, yard sale items, produce, and more-anything can be found at Fleming's Monday Market!
The next Fleming Monday Market is: October 17th, 2022 from 4PM-6PM
Interested in becoming a vendor? Head over to the Fleming Monday Market page for more information: https://www.flemingcolorado.us...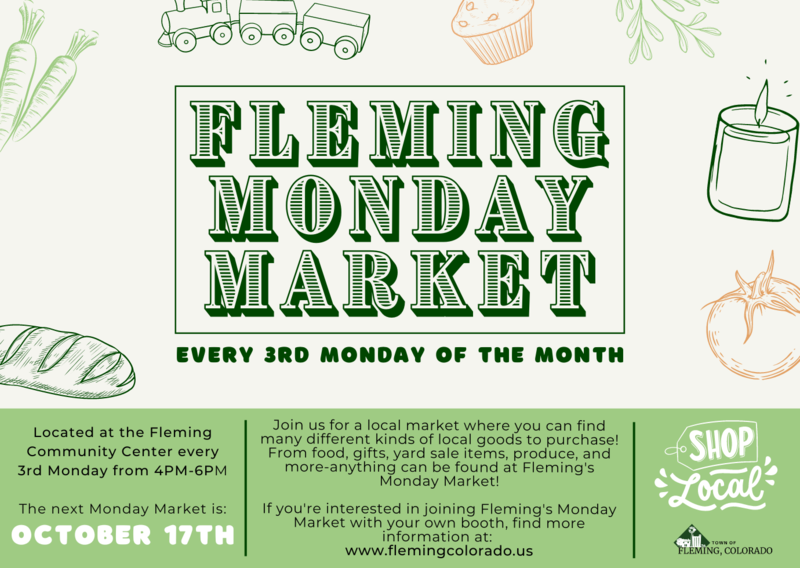 Contact fleming.colorado.town@gmail.com with any questions.