Let's toast! 🥂 Have a safe & Happy New Years Eve! 🎉


Tomorrow December 31st on New Years Eve the Fleming Community Library will be closed. Normal hours will resume Monday, Jan. 3rd.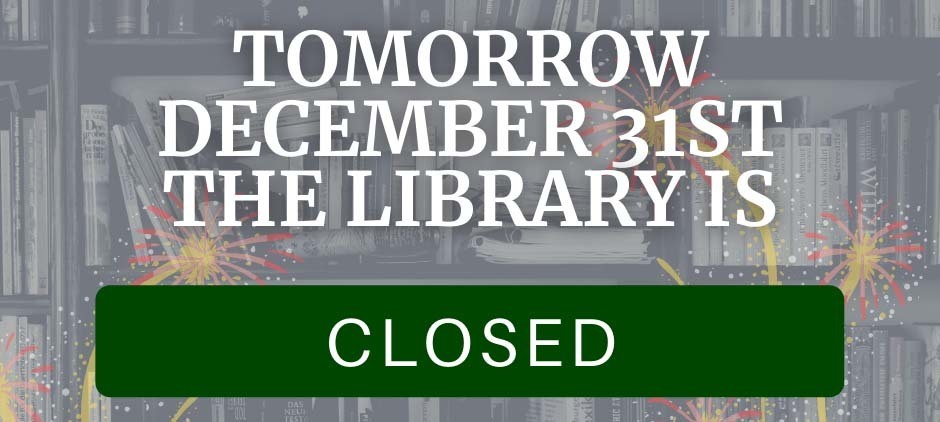 Fleming Town Elections are coming up in April with the mayor and three trustee positions up for election. Nomination petitions can be picked up at the Town Hall on January 4th and dropped off on January 24th. The Fleming Town Elections will take place April 5th, 2022.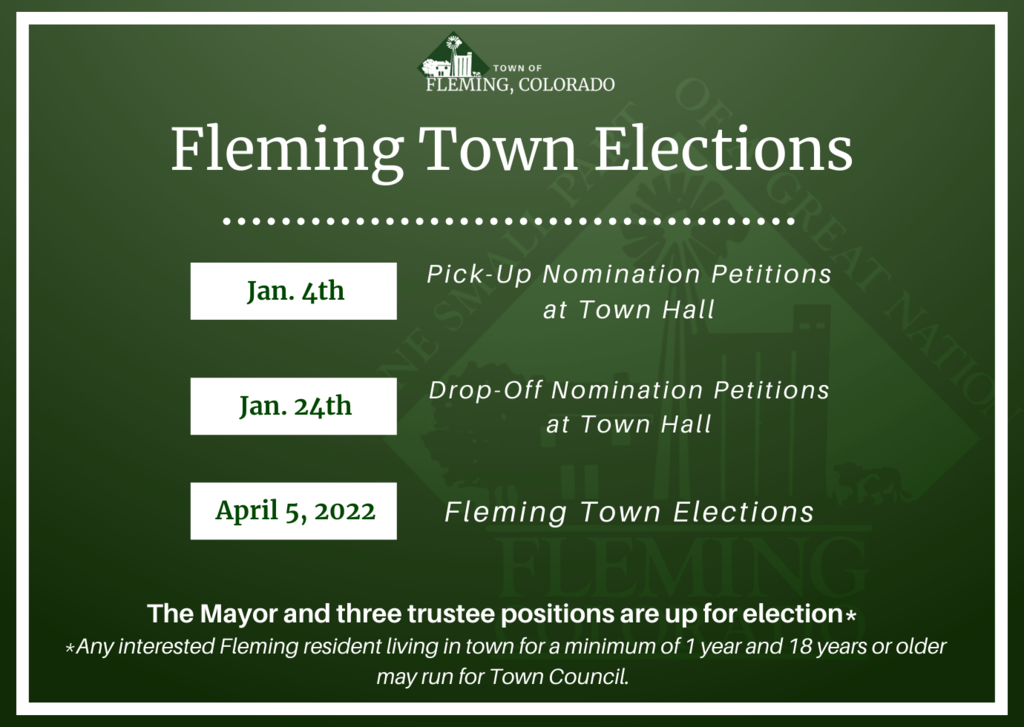 Check out some safety tips for New Years Eve🎉: 💦 When using fireworks keep a bucket of water or working hose nearby 🚗 Have a plan in place for childcare and designated drivers if you plan on drinking 🐾 Keep your pets safe indoors, as they can become afraid and run away upon hearing fireworks 📞STAY ALERT - if you see something that could lead to potential danger or harm, please call local authorities These reminders are for everyone's safety. Have a great and safe New Years Eve!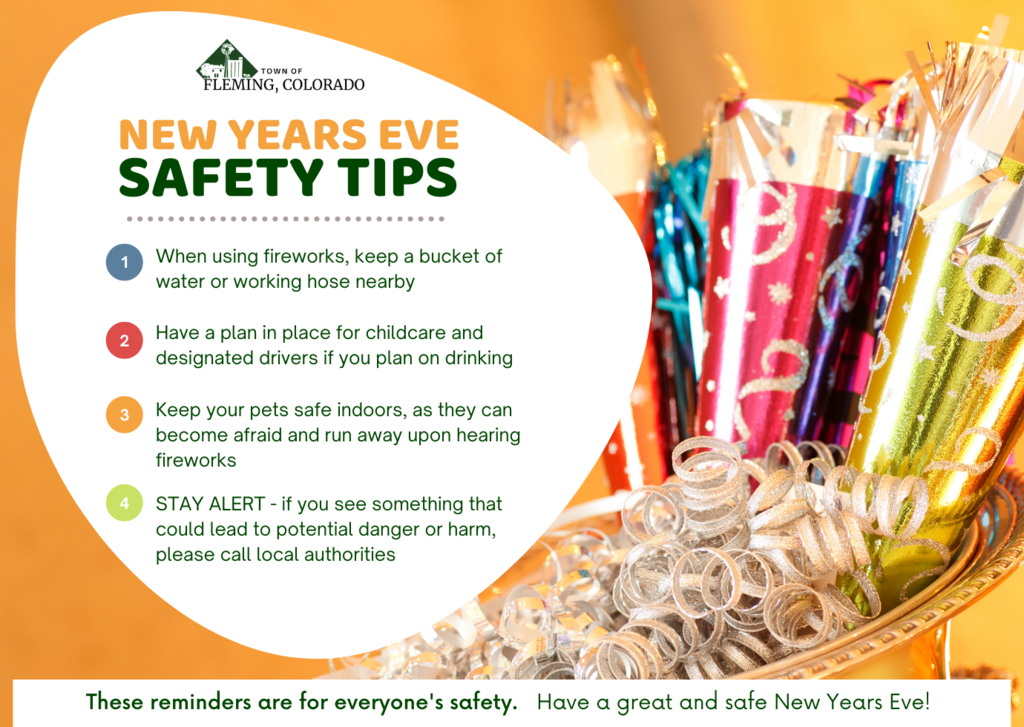 A reminder that the Town Hall is closed today, Monday 27th, but will resume normal hours tomorrow. We hope you had a great Christmas weekend! 🎄

There are 2 vacant seats on the Fleming Town Council. If you are interested in being appointed, please contact Michelle at the Town Hall for more details.


The Town of Fleming wishes you all a very Merry Christmas 🎄🎁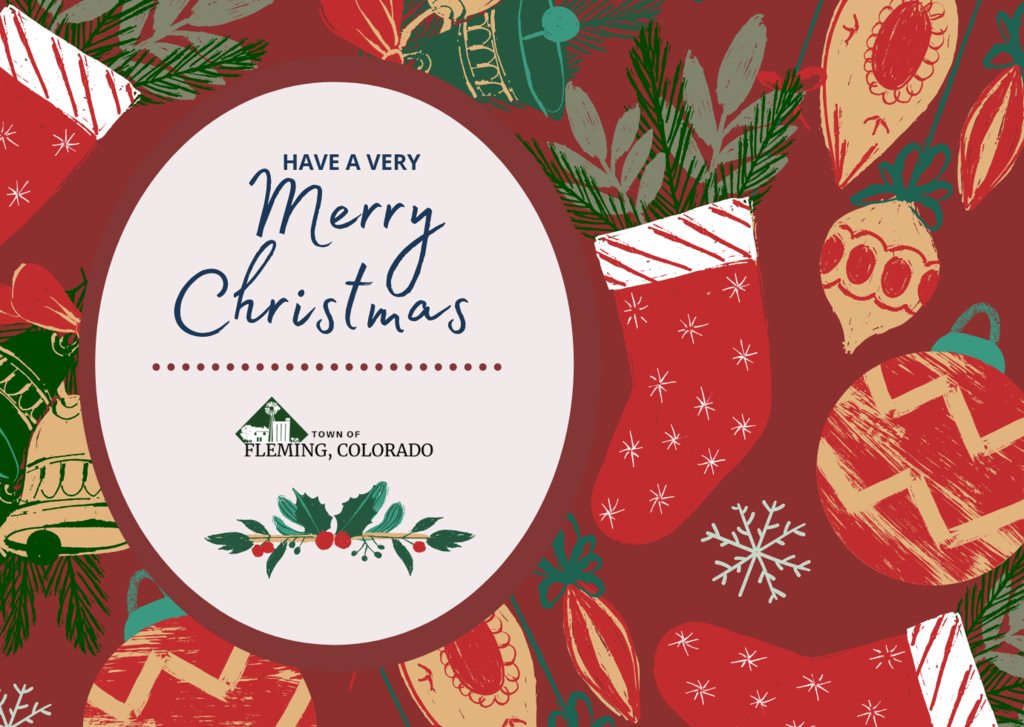 Check out the Town Hall Holiday hours🎄 We will be closed on certain Mondays following holidays that land on Saturday.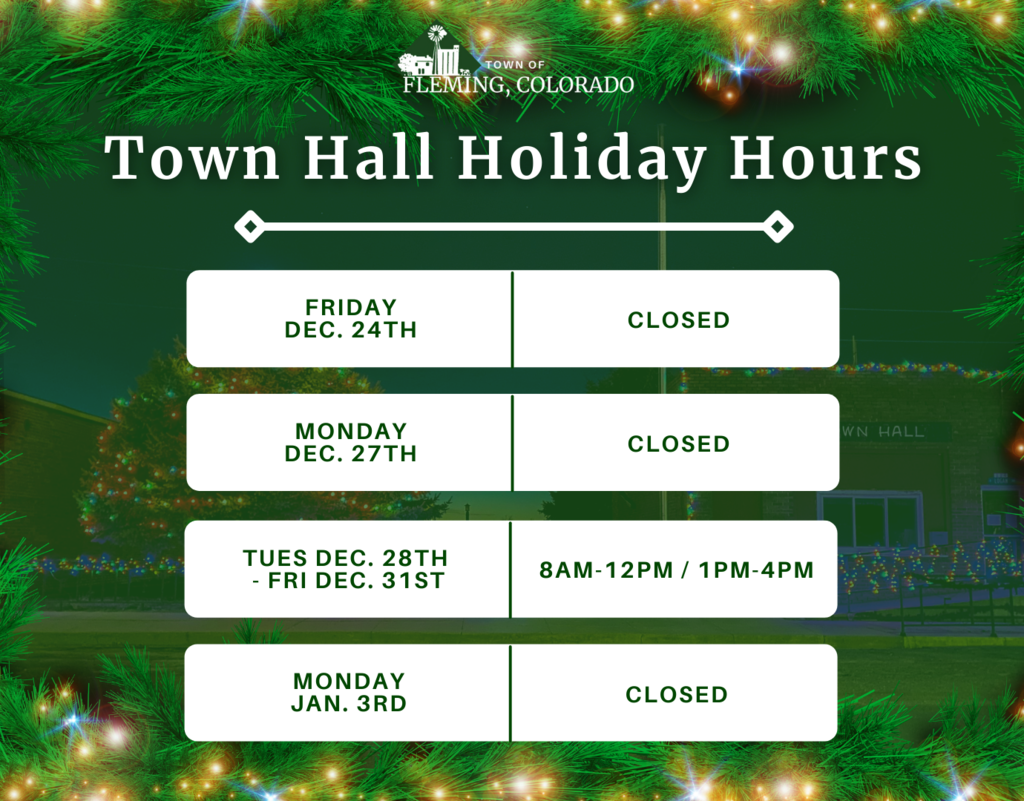 Due to a computer issue, there's been a delay in getting the utility bills out. Thank you for your understanding.

If you have Marick's Waste Disposal, they will be picking up garbage in Fleming on WEDNESDAY, December 22, instead of Thursday.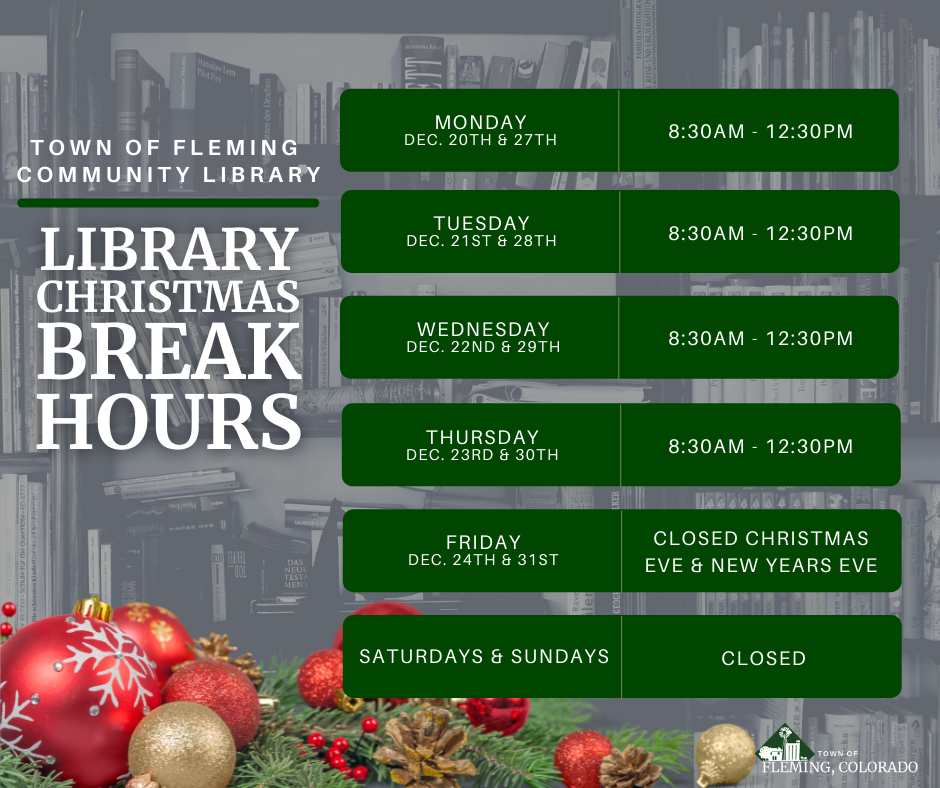 Christmas break for Fleming School is now in session with kids returning to school Jan. 4th 📚 The Town of Fleming wishes everyone a great Christmas break! 🎄


Make sure you have notifications turned on on the Town of Fleming app to get updates straight to your phone! 📲 Here's how: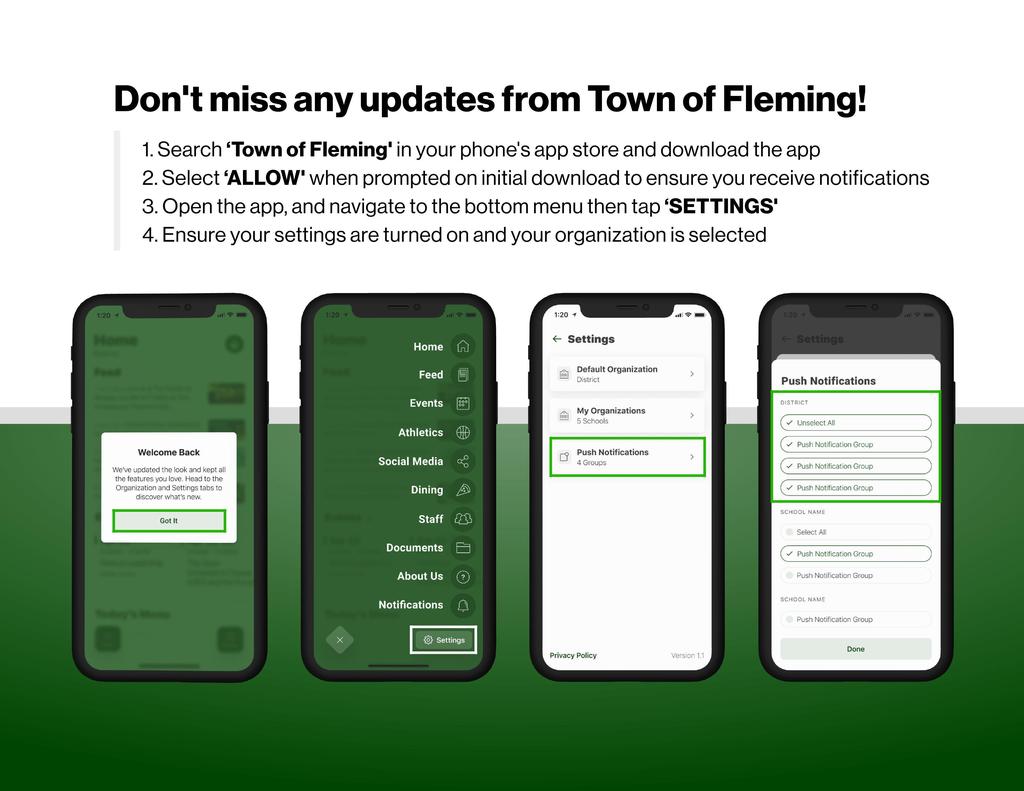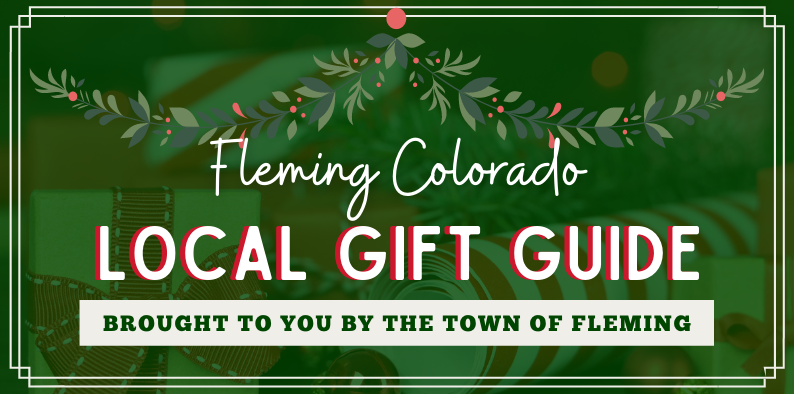 With Christmas just 10 days away, check out some tips for staying safe during your Christmas festivities 🎄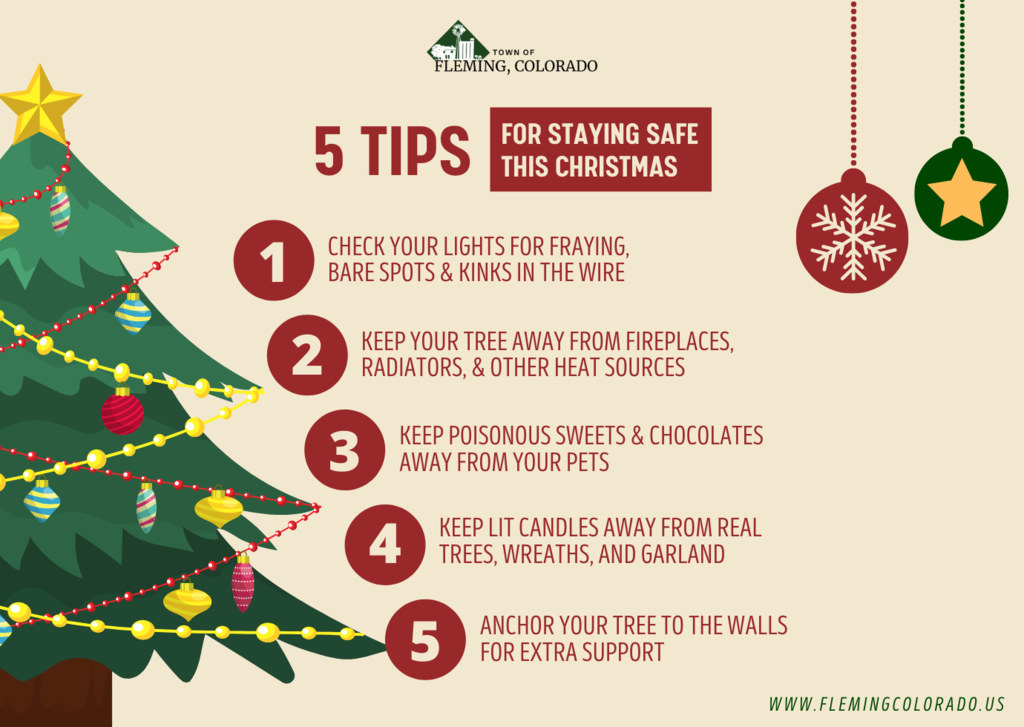 We hope to see you tonight at the Fleming Christmas Festival from 5PM-7PM at the Fleming Fire Dept. This year's festival features a visit from Santa, chili & cinnamon rolls, hay rides, and gift vendors for local Christmas shopping! 🎄🎁 Check out a list of our vendors:
https://www.flemingcolorado.us/article/604317