There will be a Public Hearing for the 2022 Budget for the Town of Fleming on December 8th at 6:15 p.m. at the Fleming Community Center, followed by the monthly Town Council Meeting


Deadline to get information into the next issue of the Fleming Focus is due at the Town Hall tomorrow, December 3rd, by noon 📰


Local Fleming Vendors needed for the Fleming Christmas Festival 🎄 Come take part in a Fleming tradition and share your products with shoppers at no vending cost to you! For more info, contact Gay Anderson at
sgaincolorado@outlook.com
.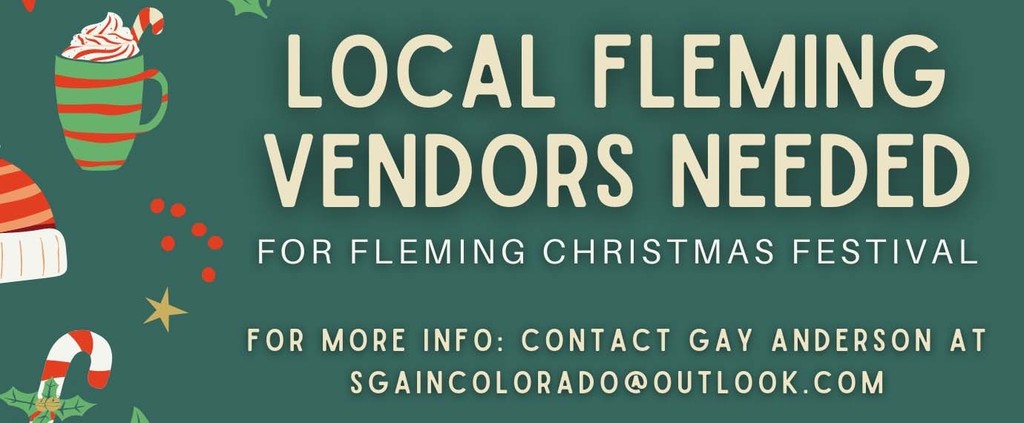 The Fleming Christmas Festival is happening December 11th from 5PM-7PM at the Fleming Volunteer Fire Dept. 🎄 The Christmas Festival will feature a hay ride, visit from Santa, chili & cinnamon rolls, and local Fleming vendors. If you're local in Fleming and interested in being a vendor, contact Gay Anderson at
sgaincolorado@outlook
. com





Today is Small Business Saturday and in an effort to encourage everyone to shop local, we want to know some of your favorite small businesses! Whether it's your own, a family members, or a local favorite - share them in the comments of this post on our Facebook page and we'll feature it on our Town website:
https://www.facebook.com/officialflemingcolorado/



Happy Thanksgiving from the Town of Fleming, Colorado 🦃🥧 Wishing you all the best of this season! May you enjoy it with your family and loved ones.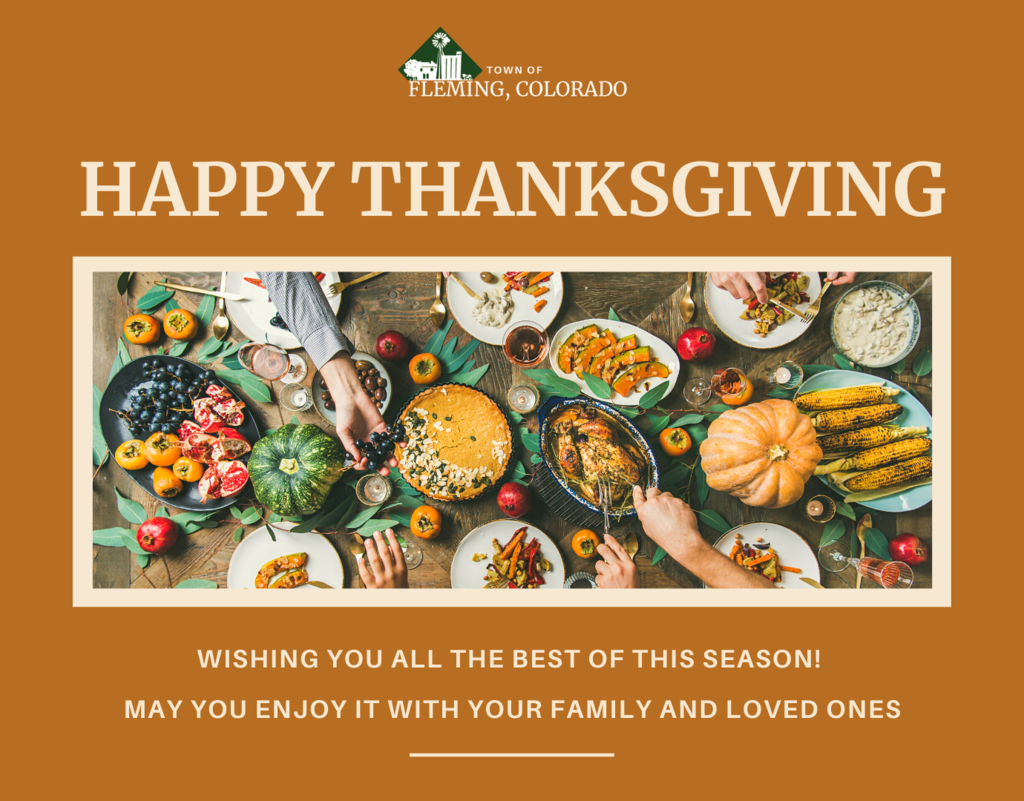 The Fleming Community Library will be Closed Thursday, Nov. 25th and Friday, Nov. 26th for the Thanksgiving weekend and will reopen for normal hours the following Monday.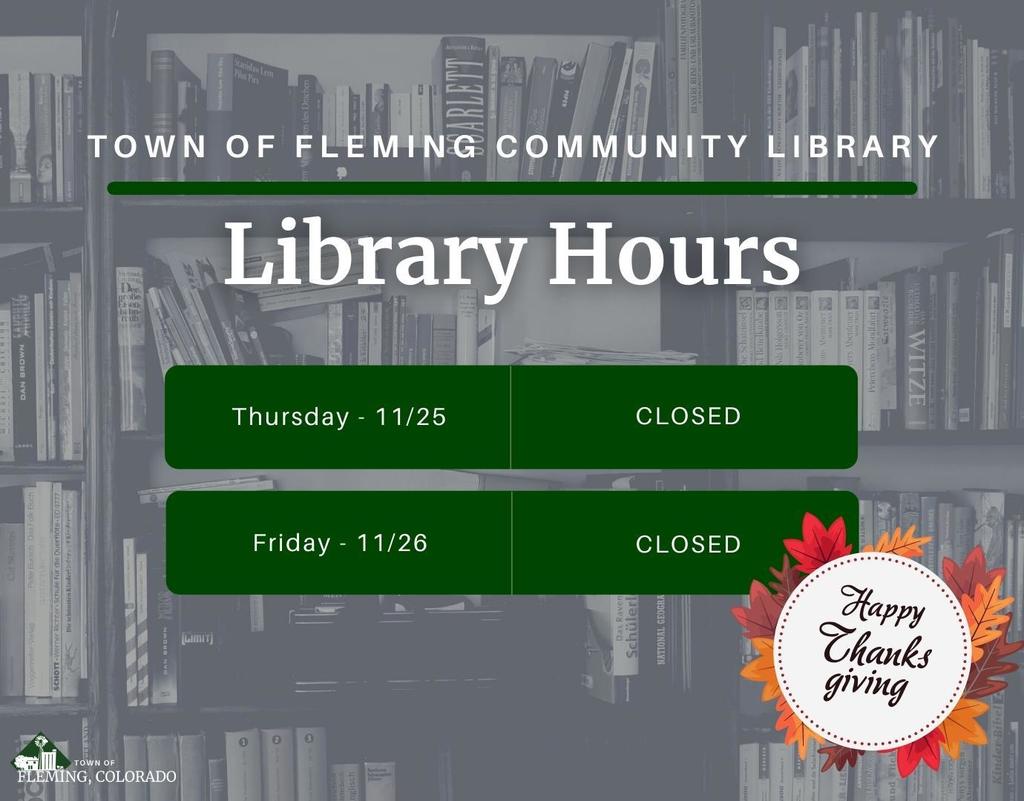 The Town Hall will be closed Thursday, November 25th and Friday, November 26th for Thanksgiving. Normal hours will resume Monday, November 29th.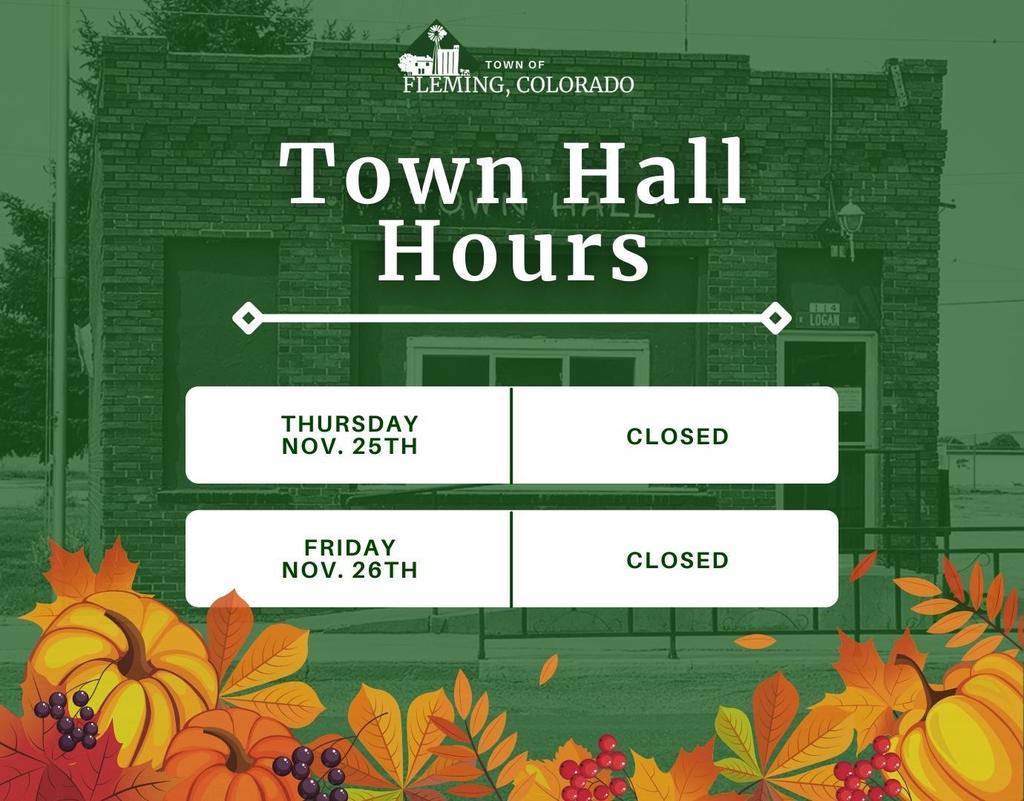 This Black Friday weekend, shop local! When you shop locally, you support an entire community, not just a business.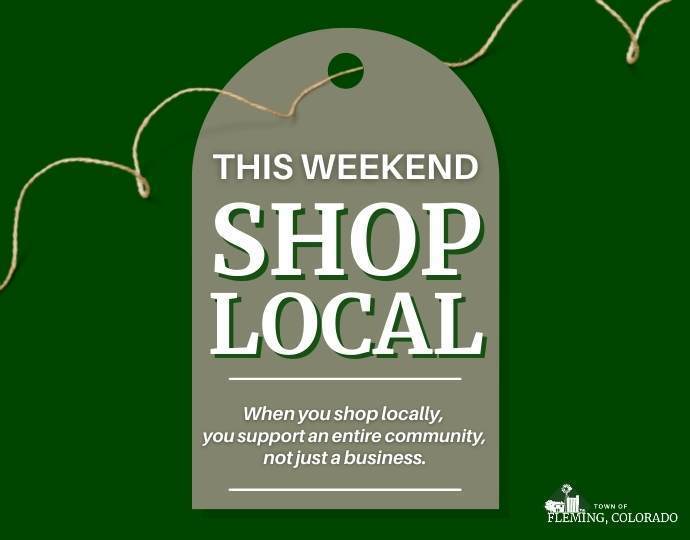 The Town of Fleming is accepting sealed bids for the following items: > 1967 Dodge Flatbed Truck, runs good > 1967 Ford Dump Truck, not currently running > 5 ft. Bush Hog Rotary Mower with 3-point Hitch, good condition > JD F525 Riding Lawn Mower, good condition Sealed bids are due in the Town Hall by 4:00 p.m. on December 7. The Council has the right to refuse any or all bids. For more information on these items, please call the Town Shop at 265-2262.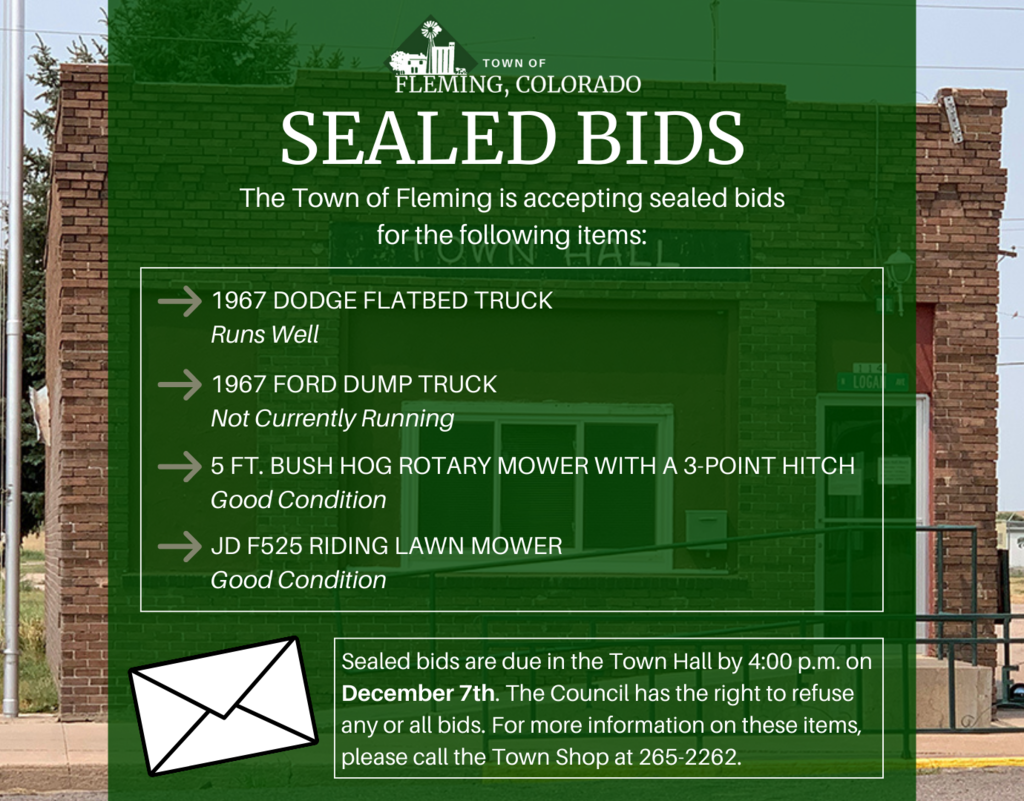 Can't decide which Part D Prescription Plan works best for you? Contact Alaina Maus, Senior Services Coordinator of the Sterling Heritage Center, to set up a free appointment on Wednesdays in November. The Sterling Heritage Center is located at 821 N. Division Ave, Sterling, CO and you can call Alaina at 970-522-1970.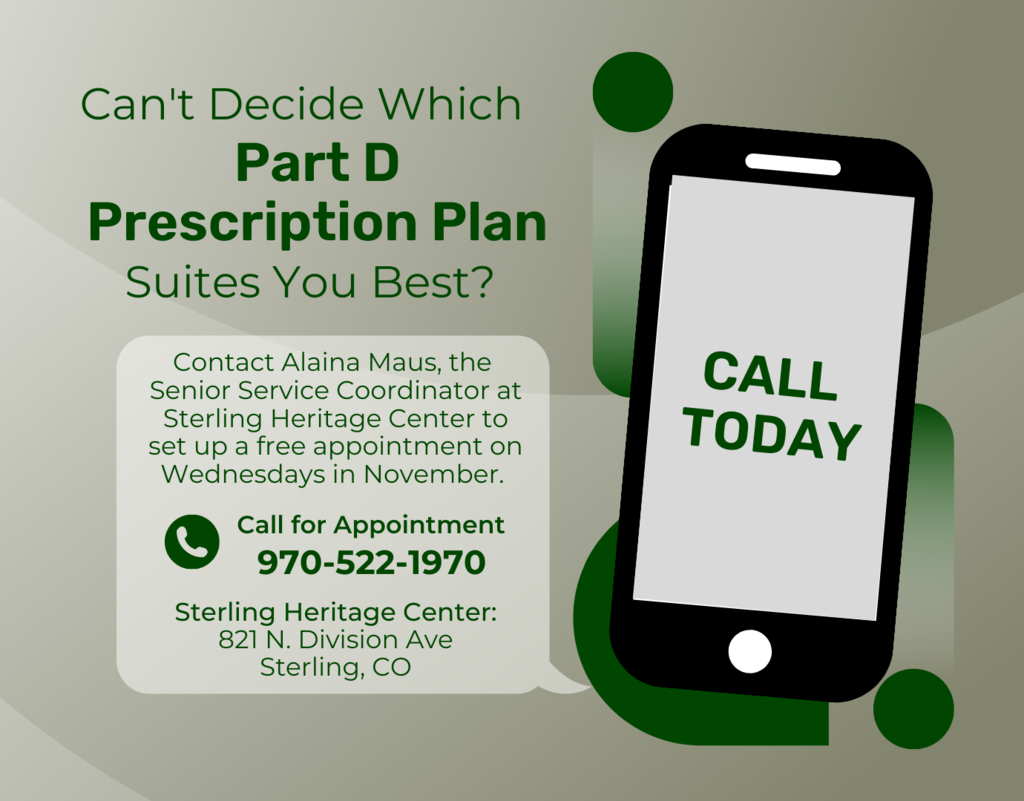 Happy Veterans Day! Thank You For Your Service 🇺🇸